free Event T- Shirts for the first 75 contestants to Enter
Compliments of former state Champ Dr Joe Yacisen
We are adding:
2 Master classes(40years & older) under 187 and over 187
and a Teen Girls class with awards to 3rd place

This years State Championships looks to be a Great Event
that will go down in Michigan Arms History in many ways.
See ya all there!

---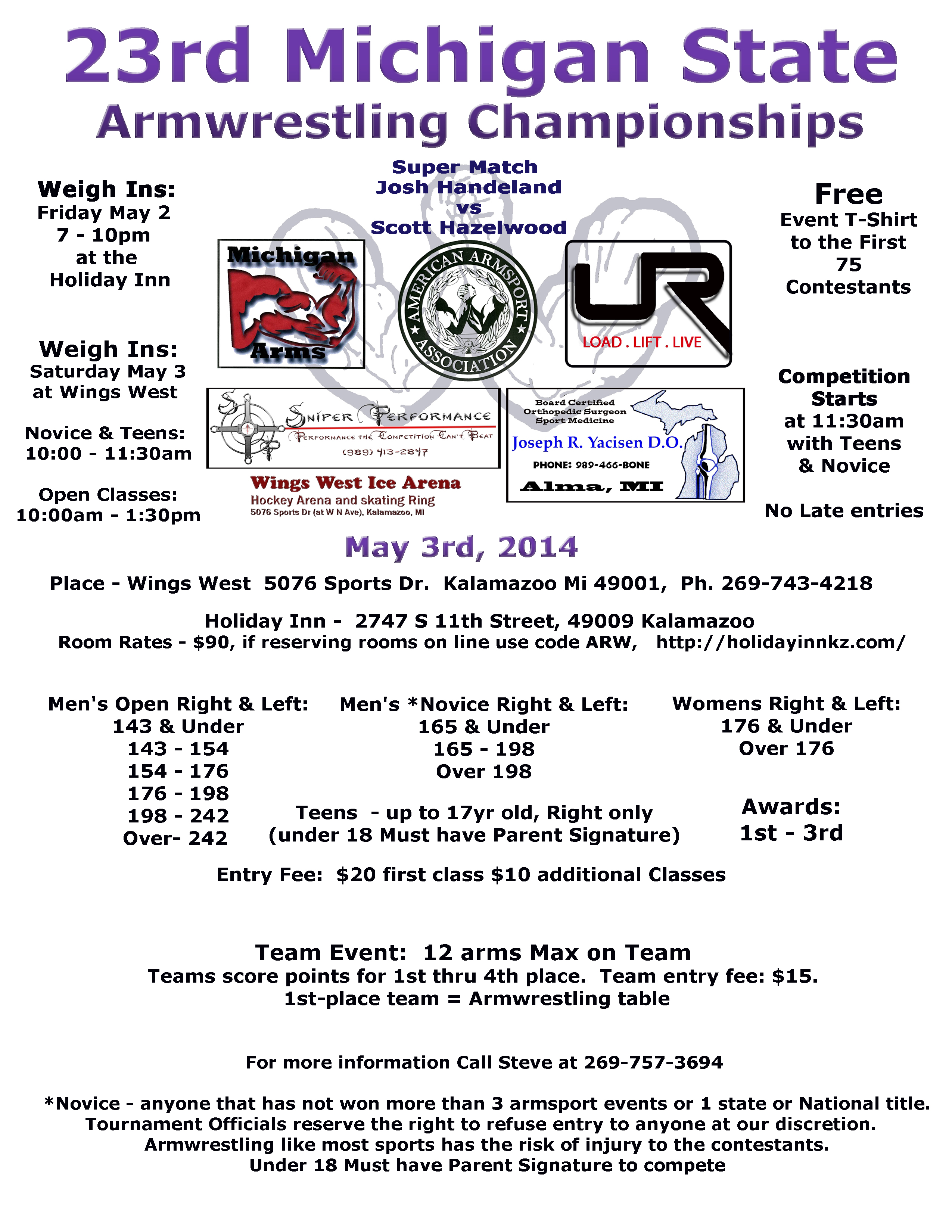 ---
Links
2014 Super Match up is Josh Handeland vs Scott Hazelwood

Map to - Wings West 5076 Sports Dr. Kalamazoo Mi 49001, Ph. 269-743-4218
Radio Ad - http://youtu.be/l95nCGqA2Rc

Room Rates - $90, if reserving rooms on line use code ARW, http://holidayinnkz.com/
Information is subject to change, check back often.