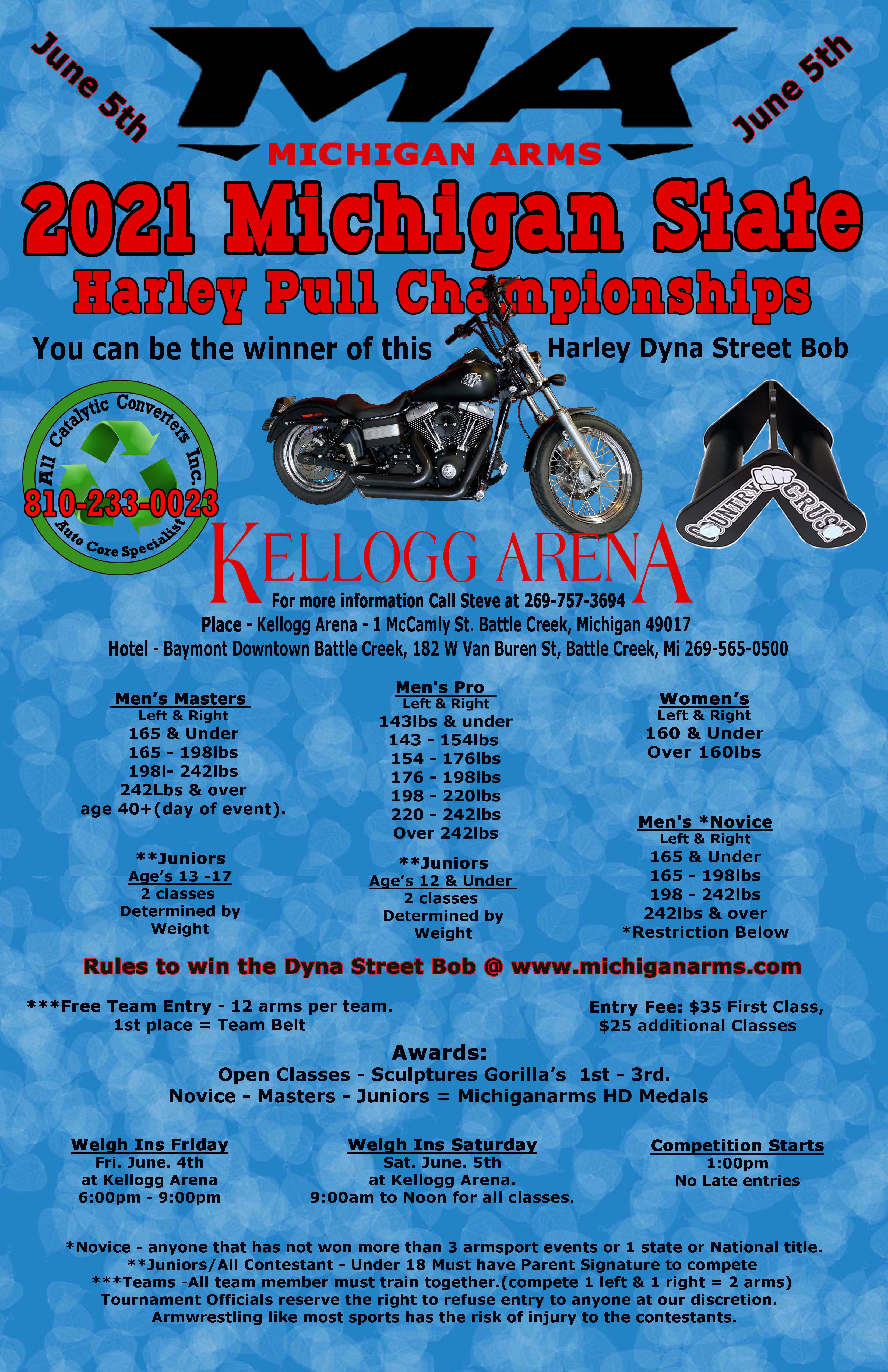 11 X 17 - PDF printable Flyer (Left click, save as)
We are Now Offering a free T-shirt to the first 50 Contestants to enter the Championships.

Harley Info.
Card is subject to change.

Everyone that enters the Menís ďproĒ classes, the Womenís classes and the Menís masters classes will receive 1 raffle ticket per entry. The winner of that raffle will get 1 key.

Every first place winner of the Menís ďproĒ classes, Womenís classes and Menís masters classes will receive a key.
For a total of 27 keys.

One lucky winner will take home the grand prize of a Harley Davidson Street Bob.

Contact Steve Pettis for questions or advanced entry - 616-757-3694




Bike details 2008 Harley Davidson Dyna Street Bob 96 cubic inch engine with 16,xxx miles. Stage one kit with aftermarket air cleaner and Vance & Hines exhaust.
Bike will be as is condition with no warranty. Winner will receive the title from Steve Pettis, the winner will be responsible for shipping or storage of the the motorcycle.
If you do not accept the ownership of the motorcycle Steve Pettis will maintain ownership of the motorcycle.
All state and local taxes, title fee, registration fees will be the winners responsibility in your home location.