These two will be pulling at PD'S PUB on Dec 5th best 3 out of 5 right.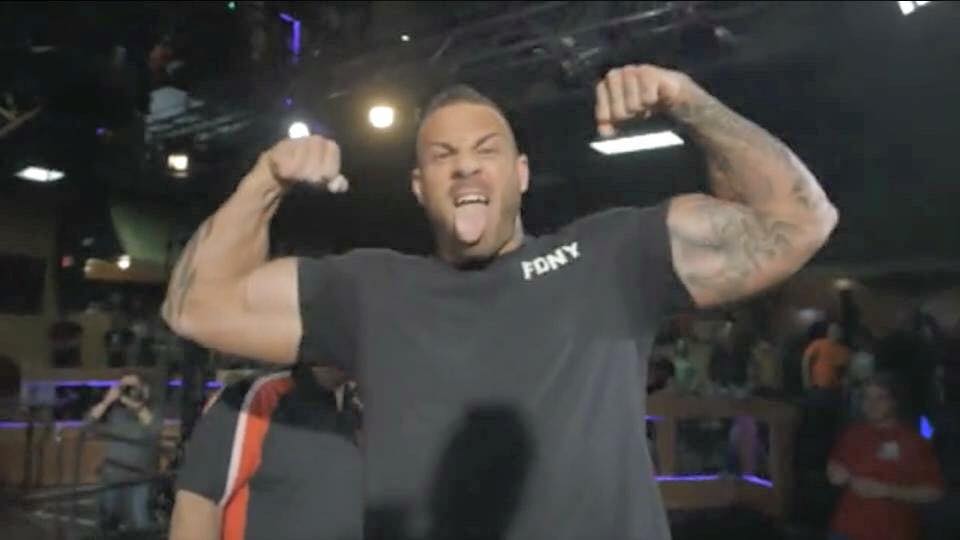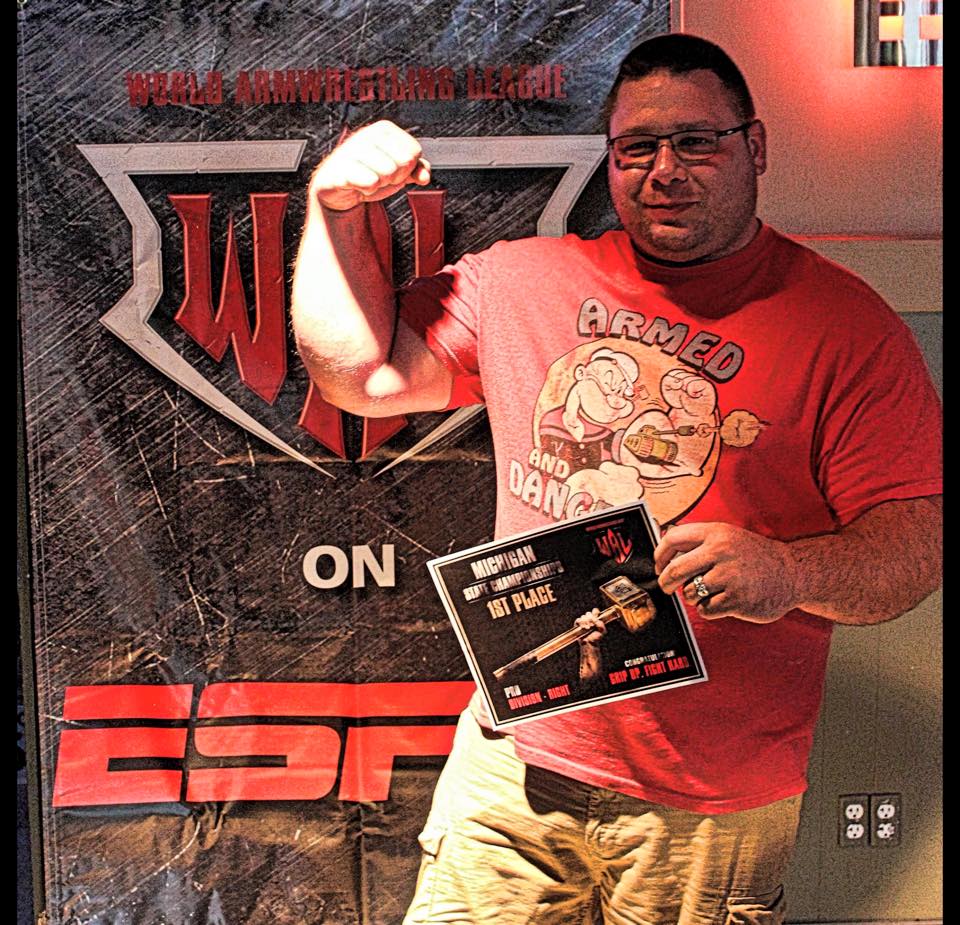 Tim Feliciano from MI Arms vs Mike Ayello from NY star of Game of Arms.
Win this Belt at this event
in the 154 or 242 & over Right hand class.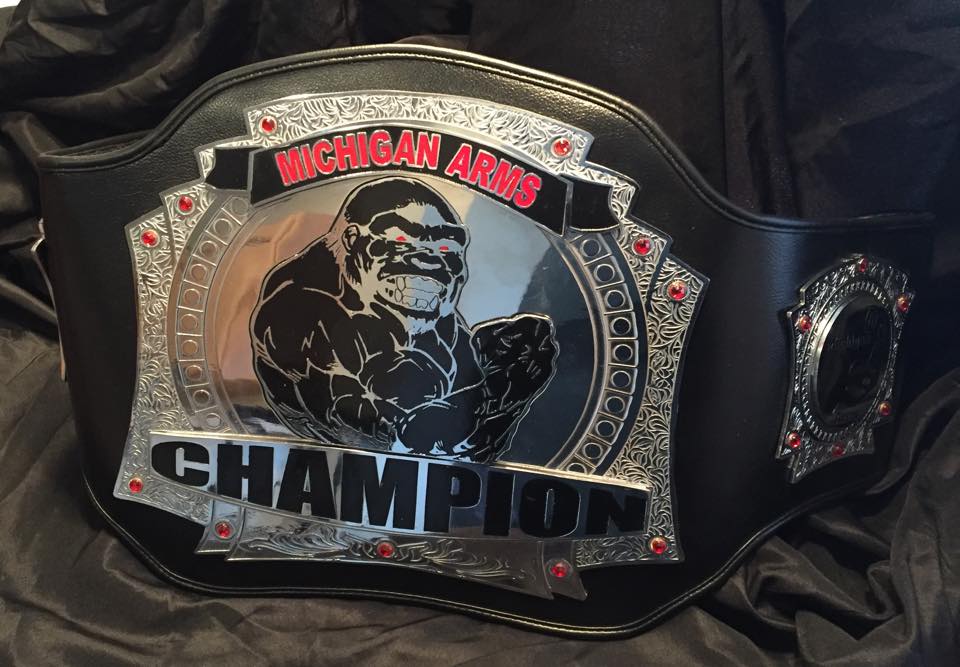 To win this belt you must Defend this belt under contract.